Carlos Aires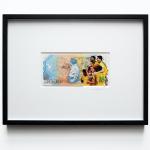 Available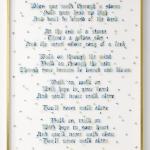 Available
Biography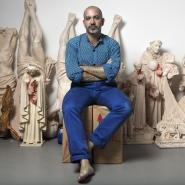 Born in 1974 in Ronda, Spain.
Lives and works in Madrid.
Through different media such as photography, video, sculpture and installations, Carlos Aires distorts stereotypes and highlights the ambiguity of images. His works are a game of what can be seen, what cannot be seen and what is suggested. For the Spanish artist, behind every official story there is another truth that must be revealed. All his work is inhabited by the evocation of baroque religious art, references to music, cinema and advertising. Using the codes of mass entertainment, he denounces the excesses of totalitarianism in all its forms, whether it be Francoism, assembly line work or religion. 
Solo shows (selection) 
2002 Palacio de los Condes de Gabia, Mister Hyde, Grenada, Spain.
2003 Caja San Fernando, Continuará, Itinerante, Spain.
2004 Kusseneers gallery, Happily Ever After, Anvers, Belgium.
2005 Hithcock Hall, Cataracts, Columbus, Ohio, USA.
2006 Sandunga gallery, Y Fueron Felices, Grenada, Spain.
Brakke Grond, As hard as it can get, Amsterdam, The Nederlands.
2007 Aeroplastics Contemporary, A night without sunshine is like night, Brussels, Belgium.
2009 ADN gallery, Danzad, danzad, malditos, They shoot horses, don't they? , Barcelona, Spain.
Allegra Ravizza gallery, Non si uccidono così anche i cavalli?, Milano, Italy.
2010 Alvaro Alcazar Gallery, Pena, Penita, Pena, Madrid, Spain.
Mario Mauroner gallery, Golden Tears, Vienna, Austria.
2011 Galería ADN, Let's get Physical, Barcelona, Spain.
Aeroplastics Contemporary, I ́ve got you under my skin, Brussels, Belgium.
2012 Casal Sorrellic, Es Pain. ,Palma de Mallorca, Spain.
CDA Projects, Love is in the air (remix), Istanbul, Turkey.
CAC. Contemporary Art Museum, Opening Night, Malaga, Spain.
2013 Centro de Arte Alcobendas, Luto, Madrid, Spain.
Museo de Bellas Artes de Santander, Bilis Negra, Santander, Spain.
2014 ADN gallery, This is not just fucking business, Barcelona, Spain.
2015 Mauroner gallery, Sweet dreams are made of this, Vienna, Austria.
2016 El Tanque, Sweet dreams are made of this, Tenerife, Spain.
2017 CDAN, Mar Negro, Huesca, Spain.
2018 SPECTA Gallery, Summertime, and the livin' is easy, Copenhagen, Denmark
Aeroplastics Contemporary-The Chapel, Sweet dreams are made of this, Brussels, Belgium.
2019 Centre d'Art et de Photographie /Maison de Saint-Louis, Lectoure, France.
2020 ADN gallery, Nothing new, Barcelona, Spain.
2022 Mazel Galerie, Playground, Brussels, Belgium.​​
Public collections & Museums 
ARTIUM, Museo Vasco de Arte Contemporáneo, Álava, Spain.
MACBA, Barcelone, Spain.
Foundation Francès, Senlis, France.
ARTER, Istanbul, Turkey.
CAC, Centro de Arte Contemporáneo. Malaga, Spain Maison Particuliere Art Center, Brussels, Belgium MAS, Santander, Spain.
Museum Biedermann, Donaueschingen, Germany Ministerio de Cultura de España, Spain.
Caja Madrid Collection, Spain.
National Belgium Bank, Belgium
21c Museum, USA
DKV Collection, Spain.
Colección de fotografía de Alcobendas, Spain.
MAK, Vienna, Austria..
CAAC, Centro Andaluz de Arte Contemporáneo, Sevilla, Spain.
Frans Masereel Centrum, Belgium.
Caja Sol, Seville, Spain.
Fondazione Benetton, Italy.
Diputación de Huelva, Spain.
Diputación de Málaga, Spain.
Ayuntamiento de Málaga, Spain.
IAJ. Instituto Andaluz de la Juventud, Spain.
Space Collection, Belgium.
Fundación Hortensia Herrero, Spain.
Unicaja Bank Collection, Spain.
Spanish National Bank
Les Abattoirs, Museum- FRAC Occitanie, Toulouse, France.
BPS22, Charleroi, Belgium.
CA2M. Centro de Arte Dos de Mayo, Mostoles, Spain Cultural Narratives Foundation, itinerant
Andalusian Center for Contemporary Art Collection in Seville